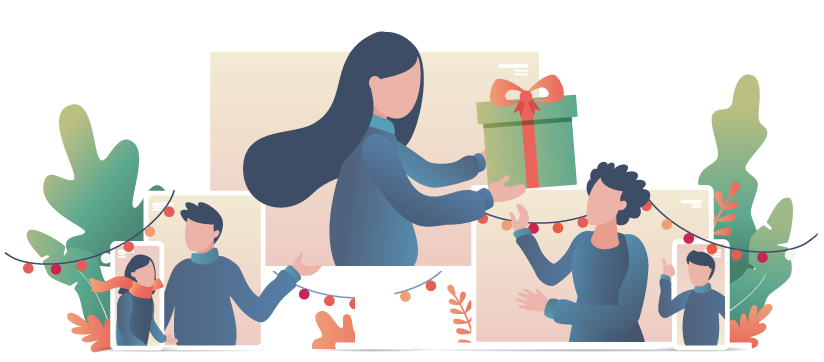 Happy Holidays, From Us to You!
This year, we are grateful for all of the people who help make possible our mission of empowering lives with confident communication.
To celebrate, we wanted to share a little bit of holiday fun and cheer.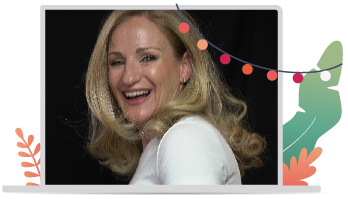 What are you hoping for next year?
The freedom to visit family again…I haven't seen my dad in 9 months, and I miss him!
How do you shop for the holidays?
Our kids team together to choose one gift they can all share…last year, they got a trampoline.
Most interesting thing about this year?
Since we were all stuck at home, we actually ate dinner together — 78+ times! (Yes, I counted.)
Oven Cooked Brisket Marinated with Five Ingredients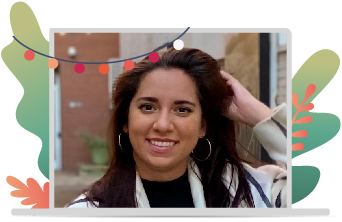 How do you shop for the holidays?
For every two gifts I buy, I buy something for myself. It keeps me in the holiday spirit!
Most interesting thing that happened in 2020?
I had to trade my flip flops and shorts for jeans and sweaters when I moved to Tennessee!
What kind of holiday celebrator are you?
My dogs actually celebrate harder than I do! Their festive outfits make me look like a Scrooge.
What happened this year that you're grateful for?
I'm glad I could help my kids succeed with distance learning… Zoom threw us all for a loop!
What is your favorite thing to do with your family over the holidays?
Homemade cookie swapping with friends and family! My kids all pick different recipes to try.
How do you shop for gifts for the holidays?
Avoid the crowds by shopping online! Can't beat holiday shopping while in your PJs.
Chocolate Caliente: Authentic Mexican Hot Chocolate
Thank you!
Here's wishing you a holiday season full of love, laughter, and light!
Melissa's dogs Gizmo & Toby.