 Schedule an Introductory Call
Meet with our team, share your goals, and create a unique plan.
Get Matched with Your Therapist
We'll match you with a specialized therapist who is the perfect fit for your needs Attend Your First Session
In just 3-5 business days after you're matched with a therapist, you can start your speech therapy!
4 Reasons to Choose Great Speech:
Great Experience:
We are pioneers of virtual speech therapy, and we've been serving people for almost a decade.
Convenient Scheduling:
Schedule sessions when YOU want them – during the day, evening, or weekends.
Highly Qualified Therapists:
You will be working with a therapist who is uniquely qualified to meet your needs.
Convenient Virtual Resources:
With online sessions and our online client portal, practicing, scheduling, and communicating with your therapist is private and easy.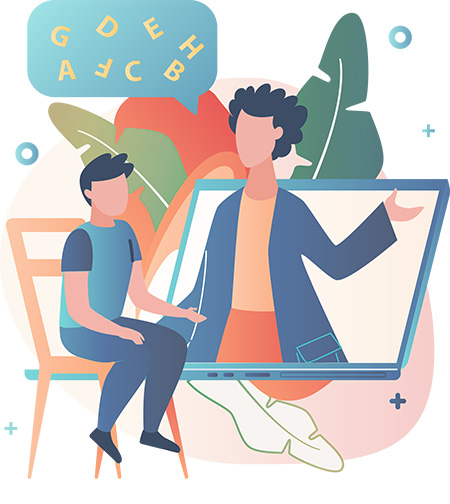 My teen was afraid she'd be treated like a child, but our therapist made her comfortable right from the start. And the virtual model was so convenient and flexible! – J. P.

Our therapist was a great match and was able to build a strong relationship with my child and I. – H. A.