We'd Love To Have You Join Our Team!
Are you deeply passionate about speech therapy and its ability to empower people? Do you truly long to make a difference in people's lives?
If that's you, we're growing our team, and we'd love to talk.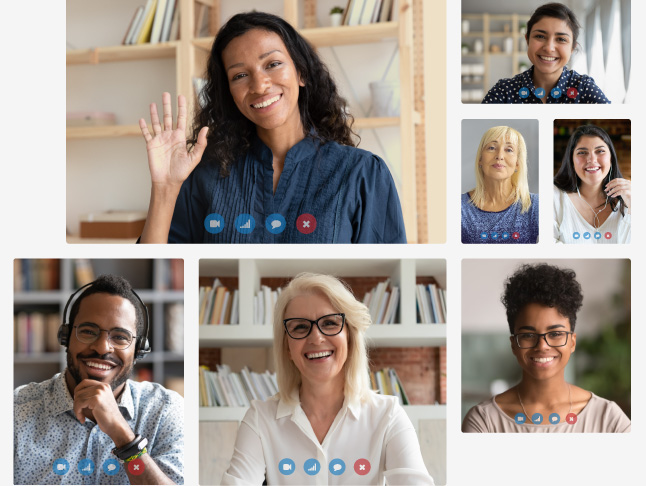 Great Speech is a women-owned business founded by a Speech Language Pathologist. We pioneered online speech therapy in 2014, long before lockdown forced everyone online.
Now, we're dedicated to maintaining our position at the forefront of this growing niche. We're flexible, inclusive, and committed to developing our therapists.
Great Speech understands the real-life needs of therapists, and we have a unique approach to speech therapy that is great for both therapists AND clients. 
Here are some perks you'll enjoy as part of our team:
We will build your caseload. If you're looking to create a solid, reliable career in speech therapy while working from home -- this is an amazing chance to do so.
We'll help you expand your multi-state licensure. After you've used a new license with us for 60 days, we'll reimburse you the cost of that license.
Our no-show rate is better than industry standard. We remind your clients about their sessions to ensure they show up and are on time.
We'll provide your Zoom account; no need to pay extra for your own.
We handle scheduling, billing, and many other routine administrative tasks FOR you. Focus your energy on doing the work you love -- providing therapy to clients -- and leave the rest to us.
We'll custom-match you with your clients, based on your interests, strengths, skill-sets, and availability.
We utilize our own interactive online portal, which keeps emails, scheduling, and practice exercises all in one place, to make your life easier.
We offer a variety of position structures, from hourly to full time, with competitive rates.
You're a warm and patient speech therapist (CCC-SLP) who will make our clients feel loved. This means you possess a master's, doctoral, or other recognized post-baccalaureate degree in the field from an ASHA-accredited institution. At this time we do not hire C-SLPAs or CFYs. Plus, you're looking to establish a serious career in online speech therapy. 
Tech-savvy and comfortable working with Zoom, as well as able to guide clients through basic technical challenges as they learn to use the software.
Looking for a long-term, professional commitment. We require a minimum availability of 15 hours per week.
Available from 2:00-6:30 pm in your local time.
Willing and able to work with all age ranges (pediatric, teens, adults, and seniors).
Are credentialed with CAQH and have an NPI number.
It's even better if you are:
Available from 2:00-6:30 Pacific and/or Mountain time.
Licensed in multiple states, or are willing to obtain additional licenses (especially in CA, CO, TX, WA, NV, OR, OK).
Have experience in early intervention and family-centered education.
If you resonate with our mission, meet the requirements listed above, and are interested in developing a flexible, rewarding career in online speech language pathology... we can't wait to meet you.
Click the Apply Now button below.