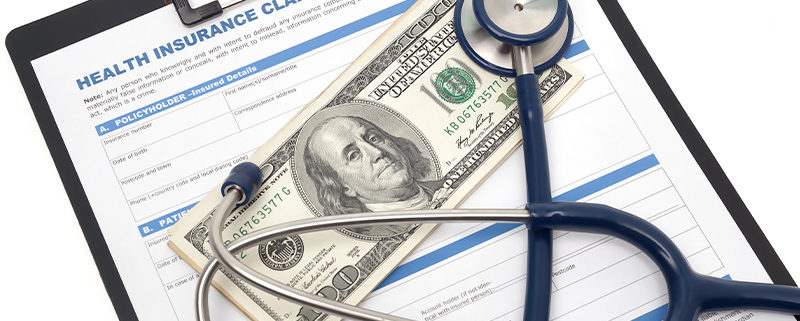 With U.S. and global inflation at a 40-year high, it should come as no surprise that some patients are canceling speech therapy sessions over as little as a $7 co-pay. Inflation-adjusted healthcare spending is falling for the first time in half a century, but that's little help to patients who may need to consider the trade-off between paying rent and eating to out-of-pocket costs for medicines and therapy.
It's not surprising that a survey conducted by The Associated Press-NORC for Public Affairs Research found that a majority of Americans are "unhappy" with the U.S. healthcare system, and health inequity appears to be the root cause of the problem. Even with low healthcare inflation, out-of-pocket spending is projected to increase by 41.4% between 2020 and 2030.
Such a trend impacts low-income households and minority populations the hardest and is a barrier to good care. A study found that five percent of families requiring services such as physiotherapy and speech therapy not covered by a health plan spent more than $5,000 per year on those expenses alone — leaving many unable to afford the care they need.
Virtual Telehealth – Such as Speech Therapy – Helps Lower Costs
Patients and their families can offset – and sometimes cover – the cost of a co-pay by seeking virtual care, including virtual speech therapy. Such virtual services eliminate transportation costs and lost time from work. Most patients also prefer the comfort and privacy of their home in which to receive speech therapy.
Virtual speech therapy is documented to be cost-effective. Patients on average achieve results faster and in fewer sessions than when they travel to a brick-and-mortar therapy clinic because they are less stressed in engaging in therapy, and caregivers are more closely involved to help support the client between sessions. Fewer sessions also add up to savings for patients and families to help reduce costs and lower expenditures.
Other Cost Reduction Strategies
Kiplinger, a personal finance site, recommends several strategies to maximize health insurance benefits to reduce costs. These include:
Contribute or enroll in an HSA or FSA account: If your employer offers an HSA or FSA account, these are pre-tax dollars that allow a tax deduction for covered medical expenses. Such expenses then, in effect, lower healthcare costs.
Stay in Network: No matter the care – primary, specialty or therapy – make sure a provider accepts your health insurance. And don't take anyone's word for it – get all authorizations in writing.
Take advantage of preventive-care services: Under the ACA, most health plans cover preventative services for which there is no charge – such as an annual wellness exam. For example, if someone has speech or hearing issues, this is the opportunity to discuss it with a PCP.
https://greatspeech.com/wp-content/uploads/2022/11/blog-coverWhen-Inflation-Causes-Stress-Regarding-Out-of-Pocket-Healthcare-Costs-Think-Virtual-Care-.jpg
531
800
Vanessa
https://www.greatspeech.com/wp-content/uploads/2021/07/greatspeech-logo-new2-300x80.png
Vanessa
2022-11-09 17:19:16
2022-11-09 17:19:16
When Inflation Causes Stress Regarding Out-of-Pocket Healthcare Costs, Think Virtual Care