 Schedule an Introductory Call
Meet with our team, share your goals, and create a unique plan.
Get Matched with Your Therapist
We'll match you with a specialized therapist who is the perfect fit for your needs. Attend Your First Session
In just 3-5 business days after you're matched with a therapist, you can start your speech therapy!
4 Reasons to Choose Great Speech:
Great Experience:
We are pioneers of virtual speech therapy, and we've been serving people for almost a decade.
Convenient Scheduling:
Schedule sessions when YOU want them – during the day, evening, or weekends.
Highly Qualified Therapists:
You will be working with a therapist who is uniquely qualified to meet your needs.
Convenient Virtual Resources:
With online sessions and our online client portal, practicing, scheduling, and communicating with your therapist is private and easy.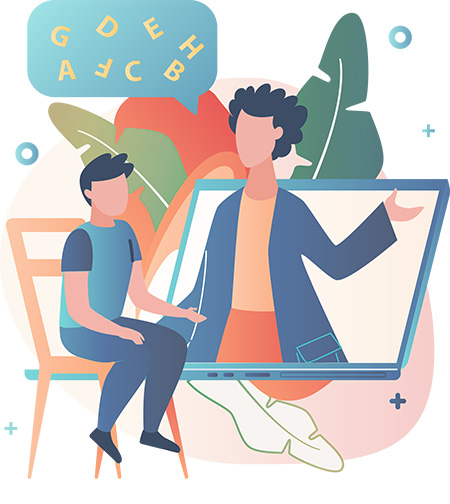 The service was personalized in every way. My therapist was kind, patient, and flexible. I would recommend this model highly, because accessing the therapy was so easy.  I can hear a difference – my lisp is essentially gone! – J. P.

It was so easy and I loved not having to drive anywhere! – M. T.